Queensland Law Society (QLS) is governed by Council members elected and appointed to oversee and set the strategic direction for the Society.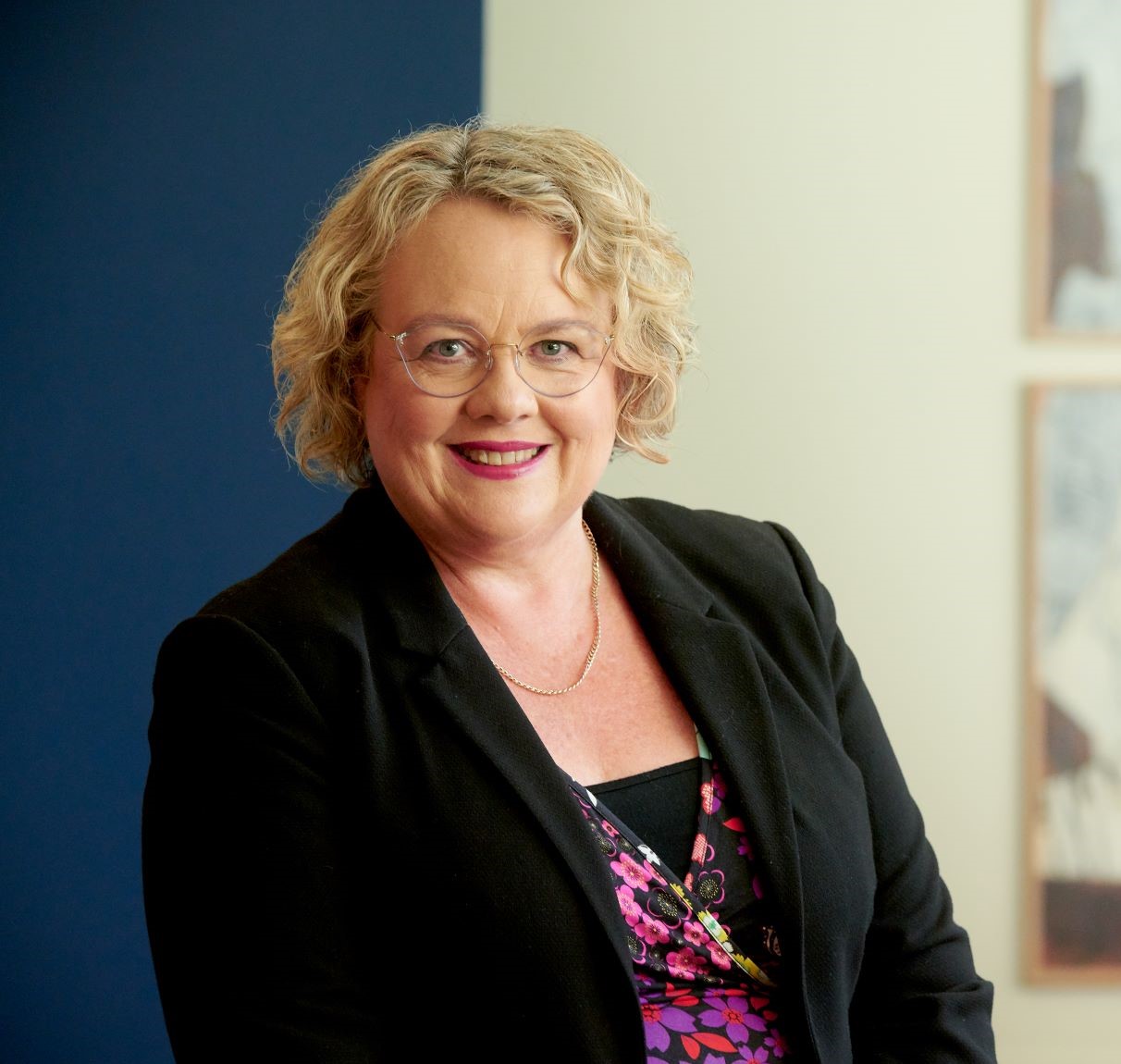 President
Elizabeth Shearer - Doyle Family Law
Duly elected as President of the Queensland Law Society commencing 1 January 2021 in accordance with rule 33(1) of the Legal Profession (Society) Rules 2007. I am a QLS Senior Counsellor, Chair of the Access to Justice Pro Bono Committee, and a member of the Ethics and Professional Conduct Committees. Previously, I served as Chair of the Practice Management Committee, and on Council from 2014-17. I am a member of the University of Queensland Pro Bono Centre Advisory Board, and the Supreme Court Library Committee. I serve on the Law Council of Australia's Access to Justice Committee and am appointed to the Professional Standards Councils in all States and Territories. I was admitted in 1986 and have worked in large and small private practices, legal aid, and community legal services. I now operate a small private practice in Brisbane CBD. This includes a specialist family law practice, as well as general practice work focused on meeting the needs of "the missing middle" who are not accessing solicitors when they need help for everyday legal problems.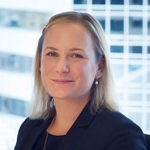 Vice President
Kara Thomson - Hughes and Lewis Legal
Kara specialises in personal injuries law, and is passionate about supporting ongoing development of legal professionals. She has worked as both a plaintiff and defendant solicitor in Brisbane, Browns Plains and Townsville. Her current focus is working with large insurers in Queensland to effectively and efficiently manage a wide range of claims from statutory decisions through to major or catastrophic claims. Kara is currently in her third term as a Queensland Law Society Councillor, appointed as Vice President in 2020/21, where she is able to contribute to the profession through her role on Council and various committees, including the Supreme Court Library Committee, CPD Committee and Specialist Accreditation Board. Kara was a finalist in the 2019 Women in Law Mentor of the Year award.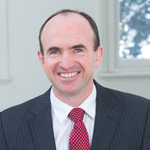 Immediate Past President
Luke Murphy - Murphy Schmidt
I am an Accredited Specialist (Personal Injuries), also practising in Succession law. I am currently a Council and Executive Member, Deputy Chair - Accident Compensation Committee and member - Specialist Accreditation Board and CPD Committee. I nominate to work with and lead the new Council in improving QLS services to members and the public. I am enthusiastic about the contribution a unified, experienced Council can make in the continuation and implementation of initiatives to assist members professionally, personally and in their business management. I wish to continue the society's work in liaising with Government on legislative and policy considerations. I have served as Deputy President - Royal Lifesaving Society of Qld, Deputy Chairman - Holy Spirit Care Services and member - Salvation Army Red Shield Appeal Committee.
Ordinary members of Council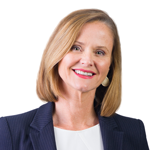 Allison Caputo - Barry.Nilsson. Lawyers
QLS Councillor
I have practiced as a solicitor in the area of family law since my admission in 2006. During this time I have worked in private practice in Sydney, the Gold Coast and Brisbane and with the Legal Aid Commission of NSW. I hold a Master of Applied Law (Family) and I am a QLS Accredited Specialist in Family Law. As a current volunteer at the Women's Legal Service, I provide legal advice to client's of the service regarding family law and domestic violence. I am a member of the team at Barry.Nilsson. Lawyers providing advice to Lexon Insurance about risk issues for the profession. I have a particular interest in taxation issues in family law and I am a member of the Tax Institute of Australia. Outside of the law, I am a mother to two teenage daughters and I dream about one day being proficient at yoga and pilates.
Chloe Kopilovic - FC Lawyers
QLS Councillor
Chloe is an Associate Director with FC Lawyers leading the Wills and Estates team. After finding a passion for succession law not long after being admitted in 2013, she completed a Masters in Applied Law majoring in Wills & Estates. Chloe is an incumbent Council Member for the Queensland Law Society. She also a member of the CPD Committee and Innovation Committee and part of the QLS website redevelopment group. Outside the law, Chloe is involved in a number of not for profit organisations – she is a committee member of the Australasian Council of Women and Policing and the Finance and Risk committee for Girl Guides Queensland. She also serves on the board for Sunshine Hospice, Uniforms 4 Kids and Spark Bureau. On the weekends, you'll generally find Chloe out climbing a mountain, or mapping out a hike, on the Sunshine Coast where she lives.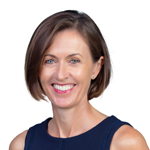 Kirsty Mackie - University of the Sunshine Coast
QLS Councillor
I have been lucky enough to enjoy a varied legal career both in private practice, most recently at Pippa Colman & Associates and in the community legal sector. At present I am working with the University of the Sunshine Coast running their practical legal clinic at the Suncoast Community Legal Centre. I am also a sessional academic at QUT in the faculties of law, business and nursing. Until very recently I was Chair of the QLS Elder Law Committee before handing over the reins after 4 years. As Chair I developed a passion for law reform in the areas of capacity and elder abuse. I practice principally in family and elder law. My time on the QLS Council has left me with an enormous respect for the work done to advance the profession by the Society and its members. In my spare time I attempt to surf.

Justin McDonnell, King & Wood Mallesons
QLS Councillor
Justin McDonnell is a Partner in the Brisbane office of King & Wood Mallesons where he concentrates on resolving commercial disputes. He has extensive experience in matters involving issues such as resource disputes, trade practices, telecommunications, insurance, mergers and acquisitions, insolvency and banking. Justin has particular expertise in dealing with large pieces of litigation involving numerous documents and witnesses that have significant commercial and strategic importance to clients. Most of these cases have been successfully resolved through Justin's use of mediation and other dispute resolution procedures. Justin has been nominated as a leading lawyer in a number of surveys and has been a Senior Counsellor since 2013 and member of the Litigation Rules Committee for over a decade (including as Chair for several years). Justin has also lectured at UQ in its Master of Laws course for the last few years on class actions and frequently provides lectures on various subjects, including for the Society. To that end Justin has delivered over 80 papers in the last 20 years.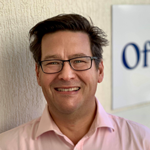 Michael Brennan - Offermans
QLS Councillor
As a current and long standing QLS Councillor, I am not afraid to challenge the status quo and I'm dedicated to advocating for and on behalf of members to ensure the highest ethical and professional conduct within the Queensland legal profession.
I am a Principal of Offermans based in Townsville. With offices in Cairns, Townsville, Mackay and Brisbane I have a unique understanding of the profession across regional Queensland. Our State and our profession are disparate across so many geographic and economic aspects. Regional representation is vital to provide a voice for practitioners outside of the South-East.
Admitted in 1999, I practiced in commercial law before becoming an insolvency practitioner. In addition to maintaining my Practicing Certificate, I am a Liquidator and Bankruptcy Trustee.
I sit on the Insolvency Committee of the Law Society and am the Deputy Chair of the Queensland Committee of ARITA, the nation's peak insolvency body.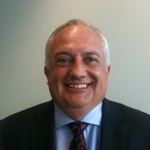 Philip Ware, Stanwell Corporation
QLS Councillor
30 years in the law, 20 in-house and as a senior governance executive in a complex and highly regulated industry and policy environment. Committed to the maintenance of the Rule of Law, Good Law and Good Lawyers. Expert in governance and probity. Passionate about lawyer wellbeing and mentoring. Experienced Chair and committee member: QLS Senior Counsellor; Chair, Wellbeing Working Group (WWG); Chair, In-house Lawyers Committee; ADR Committee. Previously, Mining and Resources Committee. Proud of WWG wellbeing initiatives around the Practice Management Course, Mental Health First Aid training and Vicarious Trauma awareness. Member Queensland Committee and National Mentoring and Advocacy Committees of the Association of Corporate Counsel (ACC); accredited Probity Adviser (Resolution Institute); Graduate member of the Australian Institute of Company Directors (GAICD); member of the Chartered Institute of Arbitrators (CIArb); member of the Racing Queensland Training Disputes Tribunal; member of the QUT Alumni Board. Currently undertaking MBA studies at QUT.
Attorney-General's nominee
Rebecca Fogerty, Jasper Fogerty Lawyers
Rebecca is a Queensland Law Society Accredited Specialist in Criminal Law, and a partner a Jasper Fogerty Lawyers, specialising in criminal defence and domestic violence law. Since 2019, she has been the Chair of the QLS Criminal Law Committee, and previously held the position of Deputy Chair. She sat on the QLS's Specialist Accreditation (Criminal Law) Committee in 2018 and 2020. She is also the Queensland member of the Professional Standards Councils. She has been recognised as a leading criminal lawyer in the Doyle's Guide at both a state and national level. Outside of the courtroom, she has published articles across a range of formats, including the Caxton Online and Proctor, and regularly speaks on topics of interest to the profession.
In addition to issues within the criminal law and domestic violence space, Rebecca is particularly interested in risk and compliance as it impacts the profession, maintaining and promoting professional standards and developing beneficial relationships with non-legal stakeholders.
Rebecca Pezzutti, Wotton + Kearney
QLS Councillor
Rebecca is a Senior Associate at Wotton + Kearney in the firm's Employment Practices Liability team, managing a dynamic and fast paced employment litigation practice. With a background in professional indemnity claims management and expertise in employment law, Rebecca regularly acts for insurers and represents employers in employment litigation and disputes in the Fair Work Commission, Federal Circuit Court and Queensland Industrial Relations Commission. Since her admission to legal practice in 2006 Rebecca has pursued a career in private practice, based initially in regional NSW and more recently regional QLD. Rebecca is the immediate past president of the Fraser Coast District Law Association where she served as President in 2017 & 2018, and as Secretary in 2015 & 2016. She is passionate about enhancing the reputation of regional practitioners and the strength of connection between the regions and the QLS City base, and hopes to contribute her efforts to ensure that regional lawyers are represented at the table, and to enhance opportunities to connect, contribute and learn, and advance issues of importance to regional lawyers. With a particular interest in labour law, Rebecca is a member of the QLS Industrial Law Committee and enjoys participating and contributing to law and policy in employment and workplace relations. She is also currently undertaking a Masters of Labour Law and Relations at the University of Sydney. A firm believer that we are people first and lawyers second, Rebecca is also passionate about cultural change and transformation in the legal profession, as we embrace vulnerability and appreciate the benefits of authenticity in our members.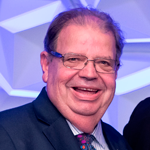 William (Bill) Munro, Munro Legal Pty Ltd
QLS Councillor
I have been in active continuous private practice since admission in December 1978. In 1999 and again in 2018, I served as President of the Downs & South West Qld Law Association and remain a member of its Management Committee. Earlier this year, I was honoured with the award of Queensland First Nations Lawyer of the Year. I am a Legal Practitioner/Director of Munro Legal Pty Ltd in Toowoomba where I have practised for the past 22 years. I have also practised in NSW and the Northern Territory. I have been an Accredited Specialist in Personal Injuries since 1998. I also practise extensively in the Wills and Estates aspects of our practice. I am especially interested in ensuring our members in Rural and Remote parts of the State continue to be well served by the society and am committed to accessible service to all members of QLS.