President
President of the Queensland Law Society commencing 1 January 2022, in accordance to the rule 33(1)(a) of the Legal Profession (Society) Rules 2007.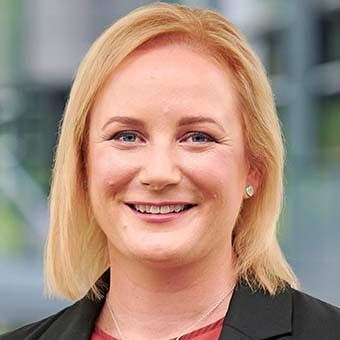 Kara Thomson
I am an accredited specialist in personal injury law, working for both plaintiffs and defendants in a small Brisbane based practice. I have also worked in Logan and Townsville, including being involved in the Townsville DLA. I have experience in National practices too. My current role takes me all across the State. Since 2016 I have worked as a Council member and sat on various committees, dedicating my time and efforts for the advancement and protection of Queensland solicitors. I thoroughly enjoy giving my time freely and for the benefit of the profession, having worked with some amazing and selfless leaders in that time. I am looking forward to continuing to support Queensland solicitors as we negotiate uncertain times, creating confidence and clarity, working closely with stakeholders and leveraging the extensive experience of our advocacy team, Council members, leadership team and past leaders. Collegiality, confidence and trust is key.
Deputy President
Deputy President of the Queensland Law Society commencing 7 June 2022, in accordance to the rule 43(b) of the Legal Profession (Society) Rules 2007.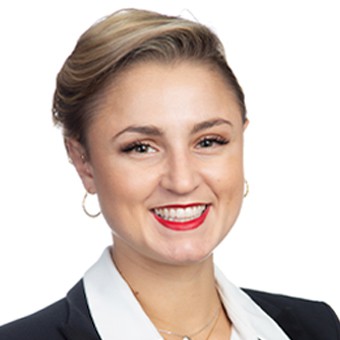 Chloe Kopilovic
Chloe is a director of FC Lawyers leading its Wills and Estates team. Shortly after admission in 2013, Chloe found her passion in succession law and went on to complete her masters. Chloe enjoys the confidence of fellow practitioners and clients in relation to her expertise in the field.
Chloe has served on the Council for the last 6 years and has been a member of the Executive Committee for the past 2 years. She also serves on the Committee of Management and Innovation Committee. Chloe passionately believes in the legal profession and its traditions.
Vice President
Vice President of the Queensland Law Society commencing 22 June 2022, in accordance to the rule 43(c) of the Legal Profession (Society) Rules 2007.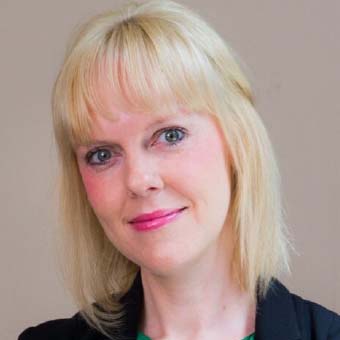 Rebecca Fogerty
Rebecca is a Queensland Law Society Accredited Specialist in Criminal Law, and a partner at Jasper Fogerty Lawyers, specialising in criminal defence and domestic violence law. Since 2019, she has been the Chair of the QLS Criminal Law Committee, and previously held the position of Deputy Chair. She sat on the QLS's Specialist Accreditation (Criminal Law) Committee in 2018 and 2020. She is also the Queensland member of the Professional Standards Councils. She has been recognised as a leading criminal lawyer in the Doyle's Guide at both a state and national level. Outside of the courtroom, she has published articles across a range of formats, including the Caxton Online and Proctor, and regularly speaks on topics of interest to the profession.
In addition to issues within the criminal law and domestic violence space, Rebecca is particularly interested in risk and compliance as it impacts the profession, maintaining and promoting professional standards and developing beneficial relationships with non-legal stakeholders.
---
Immediate Past President
Immediate Past President of the Queensland Law Society commencing 1 January 2022, in accordance to the rule 33(1)(c) of the Legal Profession (Society) Rules 2007.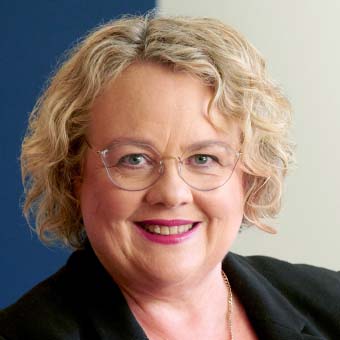 Elizabeth Shearer
I am a QLS Senior Counsellor, Chair of the Access to Justice Pro Bono Committee, and a member of the Ethics and Professional Conduct Committees. Previously, I served as Chair of the Practice Management Committee, and on Council from 2014-17. I am a member of the University of Queensland Pro Bono Centre Advisory Board, and the Supreme Court Library Committee. I serve on the Law Council of Australia's Access to Justice Committee and am appointed to the Professional Standards Councils in all States and Territories. I was admitted in 1986 and have worked in large and small private practices, legal aid, and community legal services. I now operate a small private practice in Brisbane CBD. This includes a specialist family law practice, as well as general practice work focused on meeting the needs of "the missing middle" who are not accessing solicitors when they need help for everyday legal problems.
Ordinary members of Council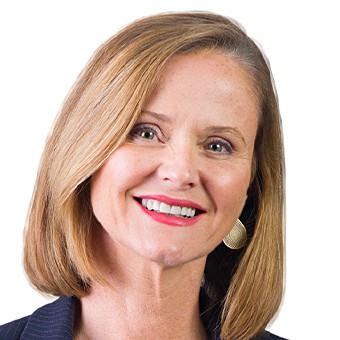 Allison Caputo
I am Special Counsel at Barry.Nilsson. Lawyers in their family law team in Brisbane. I have worked exclusively in the area of family law since my admission in 2006 both in public and private practice. Prior to my admission as a lawyer, I worked as a Judges Associate in the Family Court of Australia, Sydney Registry for a number of years. I have a Master of Applied Law (Family Law) and I obtained Specialist Accreditation from the Queensland Law Society in 2015. I have served one term as a QLS Council member and would like the opportunity to continue to build on the work that was started by serving another term.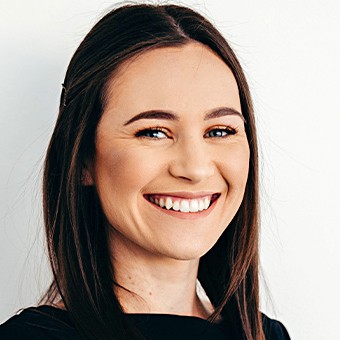 Bridie Edwards
I was admitted as a Lawyer in June 2020 and I practice in Business and Commercial Law. I am committed to the development and growth of the law students in our firm and on the Sunshine Coast. I live by example and encourage them to do the same. I assist them with creating their personal brand, introduce them to other lawyers in the profession and try to provide guidance and support for them in any way I can. I also create and deliver all of the legal content for our firm's social media which we use to share free information to our network, potential clients and colleagues. I believe this instils collegiality across the firm by sharing knowledge and experience, and empowering others to do the same. I love connecting and interacting with likeminded people.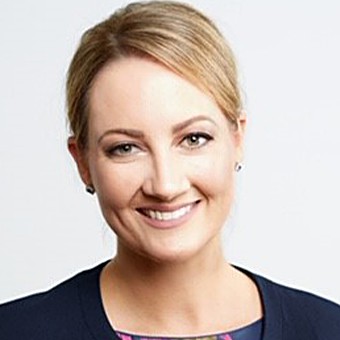 Genevieve Dee
I am an accredited specialist in Family Law and partner at Lander & Rogers. I have practiced exclusively in family and relationship law for over 15 years. I am a contributing author to a number of CCH publications on family law. I am privileged to also be a member of the Management Committee for Women's Legal Service Qld (WLAQ). My focus is providing clients with practical and strategic advice to assist in the early resolution of matters and to avoid litigation whenever possible. As a young lawyer I was fortunate to serve two terms as councillor of the Queensland Law Society. During that time, I was a member of the Committee of Management and the Specialist Accreditation Board, including a term as Chair. I am a proud two-time Dancing CEO for WLAQ, helping to raise much needed funds to support women and children experiencing family violence.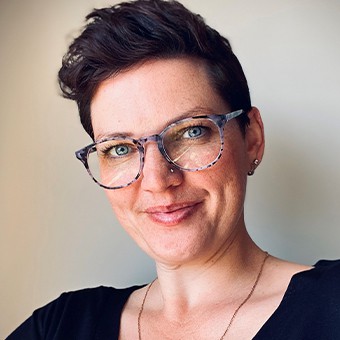 Michele Davis
I have been in private practice for 10 years in succession and elder law. I have held multiple leadership positions, including founding, and leading a district law association since 2015, leading a national team of lecturers in post-graduate education wills and estates and launching the Hello Law community mentoring initiative for students and early career lawyers. I strongly believe in authenticity and have a special interest in inspiring the profession to invest in education, mentorship, wellbeing, and kindness in law for our intrinsic benefit and the benefit of our society. I lead with compassion, embrace vulnerability, and focus on empowering practitioners to be the best version of themselves in their work with the view to organically espouse good law, good lawyers, and public good. I believe in supporting the people behind the practice.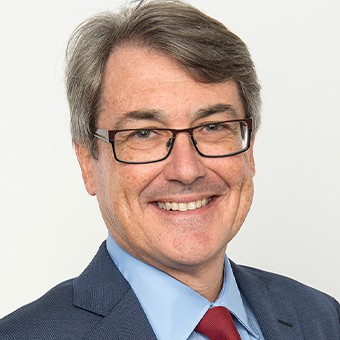 Peter Jolly
I was admitted in 1985. I was a partner of Biggs & Biggs from 1989 and, after that firm merged with Thynne + Macartney, I have been a partner in Thynne + Macartney's Business Advisory group. I am a Queensland Law Society Accredited Specialist in Business Law. I have an interest in corporate governance and am an experienced company director. I was a member of Thynne + Macartney's Executive Board from 2014 until stepping down in 2021 and was the Chairman of Partners at Thynne + Macartney from July 2017 to June 2021. I was the Chairman of an unlisted public company and am currently a director of a not for profit corporation. I was a member of the inaugural Business Law Specialist Accreditation Committee and am the current Chair of the Queensland Law Society Specialist Accreditation Board.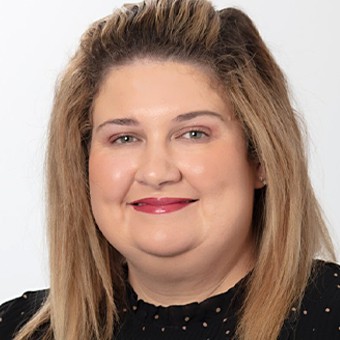 Samantha Bolton
Samantha is a Director at Pippa Colman & Associates and has practiced in the areas of Family and Domestic and Family Violence Law for over a decade. Initially, Samantha practiced in general law for the first few years following her admission. Samantha has a particular passion for assisting the Children's Court and the Family and Federal Circuit Court of Australia as a Separate Representative and Independent Children's Lawyer. Samantha has extensively served the Sunshine Coast Region having acted as committee member for the Sunshine Coast Law Associate for over a decade, including as President and Vice President. She has prided herself during that time on building relationships with neighbouring DLA regions. She has also served on the Suncoast Community Legal Service Committee including as President. Samantha is also the current WLAQ ambassador for the Sunshine Coast Region and also serves as a Judiciary Member for Sunshine Coast Rugby Union.
Sheetal Deo
Sheetal is the Principal of Shakti Legal Solutions, an innovative law firm designed to bridge the justice gap. The firm operates on a 'pay what you can' model and focuses on servicing members of under-represented and marginalised communities with particular focus on NDIS appeals, anti-discrimination, and wills and estate planning. Prior to launching her own firm, Sheetal worked at QLS and with the support of the CEO, Executive and Council, helped create and served as QLS's inaugural Relationship Manager – Future Lawyers, Future Leaders, where she focused on supporting students and early career lawyers. Outside of legal practice, Sheetal delivers diversity, inclusion and equity training with The Diversity Collective, and volunteers her time as the President and Co-Founder of Ethnic+ (a not-for-profit organisation supporting members of the culturally and linguistically diverse LGBTIQA+ community), State Director (Queensland) for Out for Australia, and Management Committee board member for the LGBTI Legal Service.
Vacant (Attorney-General's Appointee)