Our awards shine a light on the exemplary efforts of Queensland's legal professionals—highlighting good law, good lawyers, for the public good. They provide the opportunity for outstanding solicitors, teams and organisations to showcase their ingenuity and contribution to both the legal profession and the broader community.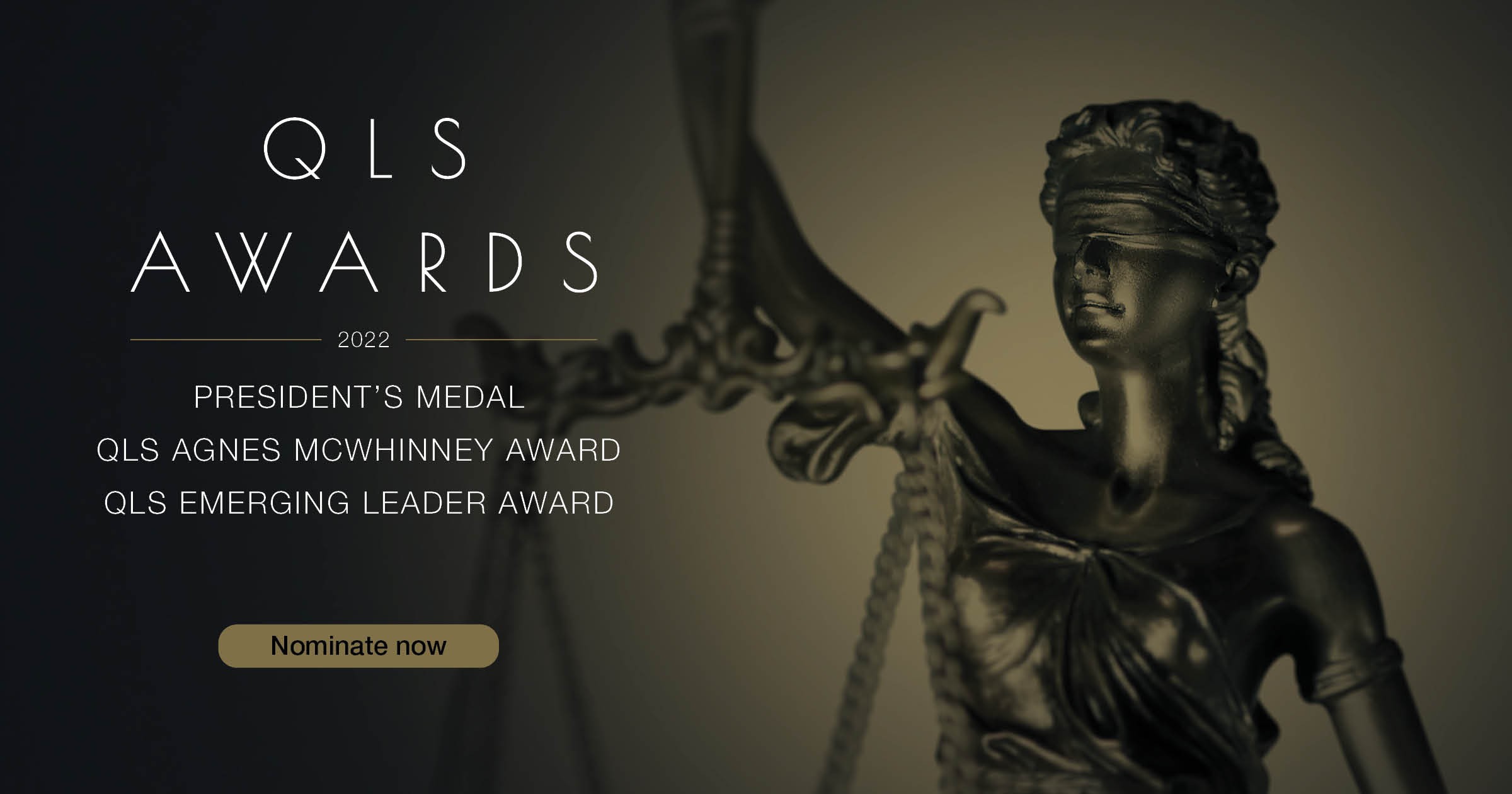 If you'd like more information about the QLS Awards and our award categories, contact awards@qls.com.au.
2022 Awards
Do you know a QLS Member who is making a difference? Nominate them for a 2022 QLS Award!
The following awards are currently open for nomination:
President's Medal
QLS Agnes McWhinney Award
QLS Emerging Leader Award
Queensland Law Society's diverse program of awards embrace and recognise the outstanding contributions of the legal sector.

As a QLS member, you can be nominated for an award by a peer. Each award is guided by differing criteria. Nominations are only accepted via an online platform. Category criteria, a list of judges and nomination guidelines can be accessed via this platform.

Lodge a nomination
QLS Awards
2021 Winners with QLS President, Elizabeth Shearer at the Legal Profession Dinner