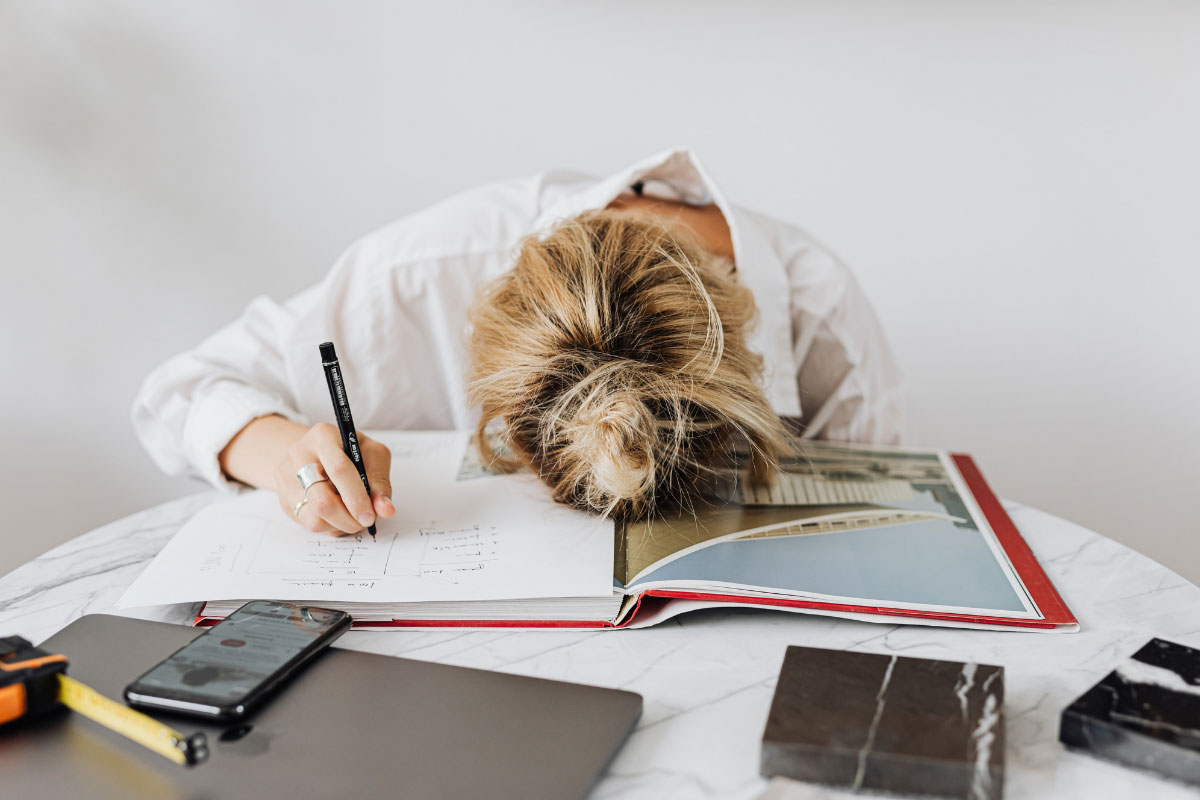 'The Great Resignation' is a term that has flooded the US over the last year and has slowly made its way to Australia.
It was a term coined by an Associate professor in a Texas University, in response to millions of US workers suffering burnout, re-evaluating work-life-balance in light of the pandemic and quitting their jobs. But what does it mean for the Australian legal profession? What does it mean for young lawyers?
We spoke to QLS' Nicole Whiteoak, People and Culture Business Partner, and QLS' Lauren Phelps, Professional Development Manager, for their perspectives on 'The Great Resignation'.
We deep dive into if it's even going to occur in Australia, what opportunities it presents and how early-career lawyers can handle changes in their workplace.
Q: Nicole, from a Human Resources perspective, do you think the Australian workforce is or will see the same upheaval?
"I am not 100% convinced that we will see quite the same phenomenon as the US and UK in terms of the great resignation," said Nicole.
"I think there will be changes/upheaval but our labour market is quite different - I am yet to make up my mind.
"That said, managers and organisations are wary and should be looking at what they can do to keep the employees they have. Many are already starting this process."
Q: Lauren, with this in mind, what do you think young lawyers can do to take advantage of the opportunity to feed into their workplaces and potentially make positive changes not just for themselves but also their colleagues present and future.
"Law, in general, does have a high turnover. I recommend following their gut! If they are happy where they are, they don't have to move because everyone else is. Don't feel industry pressure to participate in the movement. Be confident to stay," said Lauren.
"In the same breath, if they feel like something isn't right and they're questioning why they're coming to work, there will be bad days of course, listen to their gut and question why.
"It's an opportunity to reflect and asses how they're looking after themselves. Do they have to jump ship or are they just itching for a holiday? Will switching roles really fix the problem? Is what worries them even something they need to worry about or fit within the parameters of their role?"
Q: So, if young lawyers are seeing a lot of change and want to make the most of the environment, what would your advice to them be?
"Young lawyers need to feel confident that they can have a chat with their manager about their future. Feel confident in also talking about flexibility and what they want for their lifestyle, because they're likely going to be asked soon," said Lauren.
"It's also important to remember and remind themselves what they can do to their firms and ensure they are adding value.
"Asking for additional flexibility is easy when you are value adding as part of that. I recommend asking, what's in it for the firm? Basing the proposal on that question will really help with the request's success rate.
"It's very easy to slip into – what can the firm do for me attitude but if you approach it from a 'what's in it for them' and provide it as a proposition – the relationship will flourish. The employer will see that you have the ability to look beyond yourself and you have the firm's interest at heart and can be creative in your thinking.
"For example, taking an afternoon off to go to a Future Leaders Committee meeting or attend a PD event, not only great for you but also adds value to them because you are profiling the firm, creating brand awareness and potentially educating yourself in an area the firm lacks."
Q: Nicole, what are your thoughts?
"I would be encouraging young lawyers to deeply consider what they want. Because as Lauren said, they might be asked this by their manager/organisation in the New Year.
"Some of the questions I would encourage young lawyers to ask themselves are:
What do you look forward to when you come to work each day?
What do you like most or least about working at your organisation?
How does your work align with your personal values and purpose?
What keeps you working at your organisation?
If you could change something about your job, what would that be?
What would make your job more satisfying?
How do you like to be recognised? Does your manager know this?
What talents are not being used in your current role?
What would you like to learn more about in your current role?"
Lauren Phelps
Manager, Professional Development, Queensland Law Society
Lauren is the Manager of Professional Development at Queensland Law Society. Lauren is an advocate for cultural change, and is passionate about educating practitioners to understand the importance of wellbeing and resilience in the legal profession. Prior to her role at QLS, Lauren was a Director and Principal at one of Queensland's leading Criminal Law firms. In 2018, Lauren gained Specialist Accreditation in criminal law from Queensland Law Society. Having spent 14 years in the criminal defence space, with 4 of those as Partner, and then Director and Principal, Lauren understands the risk, responsibility and stressors that can come with running a law firm.
Nicole Whiteoak
People and Culture Business Partner, Queensland Law Society
Nicole has a strong background in organisational and learning development, HR, facilitation, and experience design spanning almost 20 years. She has been fortunate to build her career around supporting and developing people and teams and is passionate about fostering professional development within teams as well as with individuals. Nicole is a champion for well-being, coaching people, and building human-centred design into employee experiences and a crucial member of the QLS team, driving great culture and team fit.